Procaryotae / Monera – Bacteria

raditionally bacteria were classified according to their morphological or physiological characteristics(e.g. gram-positiv or -negativ). DNA-research has shown that these classifications don´t mirror their real relations.
The currently valid system of bacteria in a phylogenetic frame is: Garrity, G. M.; J. A. Bell und T. G. Lilburn: "Taxonomic Outline of the Prokaryotes. Bergey's Manual of Systematic Bacteriology", Second Edition, Release 5.0, Springer-Verlag, New York, 2004 (Source/Quelle: Wikipedia)
to search bacteria in the taxonomy, please click
here
.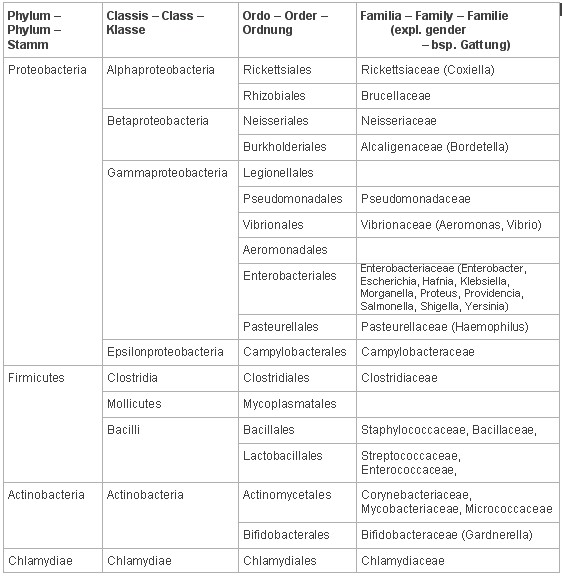 Since there has been produced a large number of bacterial and viral nosodes with only few known remedy pictures, in the following list we only give those that have been proven or that at least are commonly used. To search further into the taxonomical levels, please type the desired terms into the input box of the systematics search.